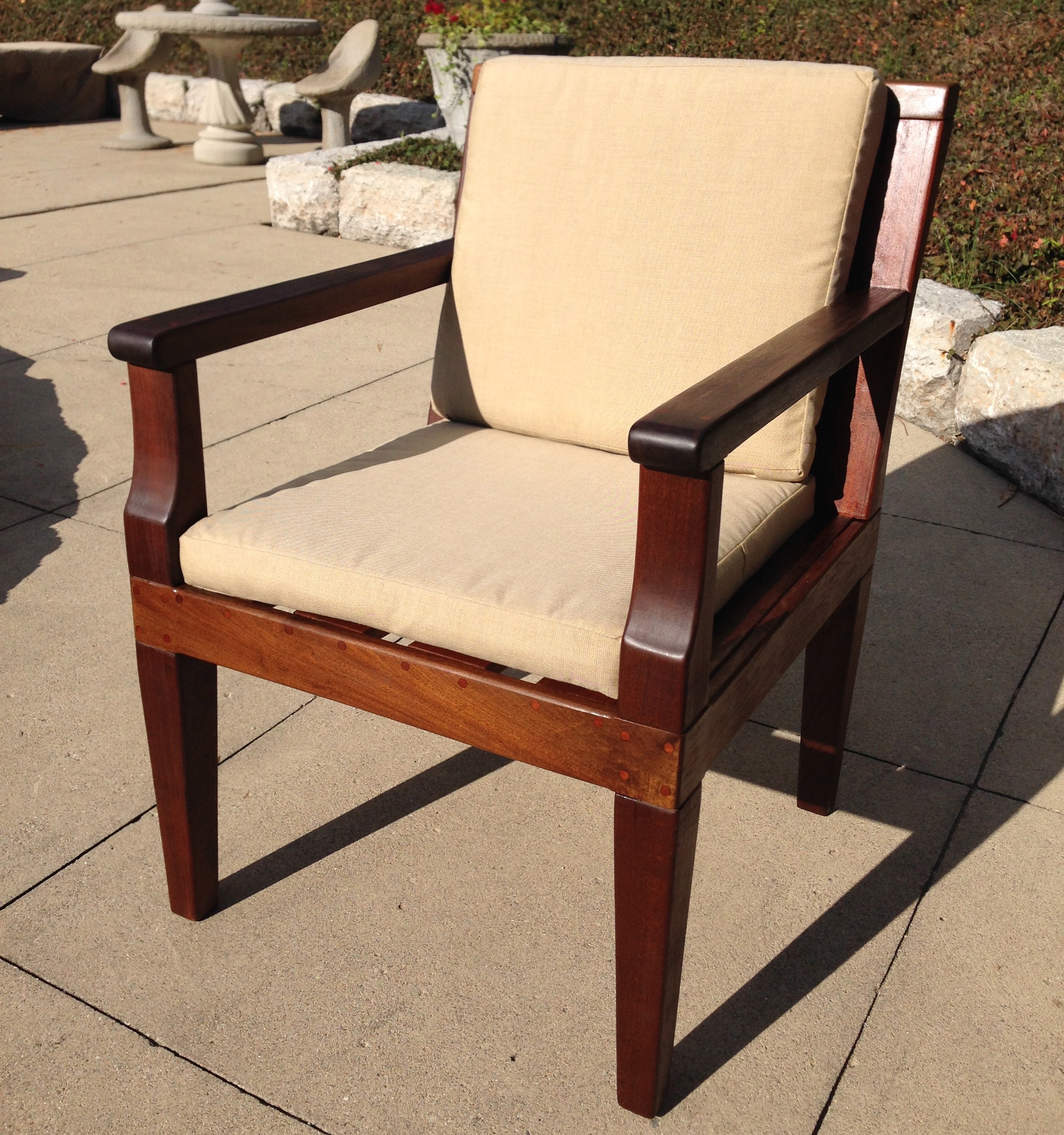 Our new Arm Dining Chair provides luxurious seating for all of our dining tables. Beautifully built with the finest Ipe' wood, made to last for generations. Cushions on the seat and the seat back offer additional comfort.
Specs: 25″ x 25″ x 18″h (seat), 36″h (back)
Back view of Arm Dining Chair.